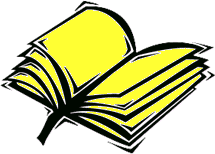 These are books I have read, own, and recommend.
Thai Language Books
Thai Reference Grammar: The Structure of Spoken Thai
If you are very serious about learning the Thai language, this book is not optional! I highly recommend getting it. This book is more intermediate and advanced level Thai, but the first 100 pages does cover some of the basic grammar. The book teaches by method of example. First it shows you a new word, then explains what that word means. Then it gives you several examples in english, transliterated Thai (Thai words using english alphabet), and finally the Thai spelling. I literally carry this book wherever I go, as it covers so much of the language!
Outrageous Thai: Slang, Curses and Epithets
Most Thai people will not teach you 'normal' Thai. They will instead teach you 'correct', 'proper', and 'polite' Thai. Meaning if someone doesn't speak 'perfect' Thai, you'd be clueless to what they said. And actually, 90% of the time, Thais don't speak 'perfect' Thai. What this book teaches is street-level Thai, full of useful insults, perverted remarks, informal phrases, and everything else my Buddhist monk teacher doesn't want me to learn. Being the only book that covers this information, I'd say its the best and a must-have. However, its obvious a native Thai did not grammar/spell check the book. Every other page had at least one mistake, either in grammar, in Thai spelling, and often even in karaoke spelling. Occasionally the karaoke doesn't even match the written Thai! So practice it on your Thai friends to make sure you learned it correctly . . .
Thai-English English-Thai Dictionary for Non-Thai Speakers, Revised Edition (Dictionary)
You will find tons of Thai-English English-Thai dictionaries out there, but this is a great beginner level book for those who haven't yet mastered reading and writing in Thai. It has the english spelling, Thai spelling, and a decent karaoke spelling. As the karaoke spelling takes up a decent part of the dictionary, it sacrifices many words that an intermediate or expert learner would typically look up. Great for beginners, but not for experts.

For experts I'd recommend 'A Junior Thai-English Dictionary' by Tianchai Iamworamate. Why? Well, big dictionaries are too annoying to carry around, so you'll never want to bring it with you. At home you can just look a word up online. But while out on the streets, this *tiny* book easily fits into a pocket, yet the fine print and one-way translation allows for quite a large (14,500 word) vocabulary to be stored inside. Translations are useful and unambiguous.
Misc Books
Siam Smiles Secrets of the Thais
For those who have just moved to Thailand and want insider information on the life of Farang in the land of smiles, this book is loaded with information. It is a collection of thoughts and experiences by the author, Hugh Watson, and his take on life in Thailand. As I myself have spent nearly 9 years of my life around Thais, I find most of what he says accurate. In summary, I only disagreed with a 3rd of what he said lol. I nice easy read.
Thailand Fever
This book great for those considering or in a cross Thai-Western relationship. It explains all the mis-communications, mishaps, and what each culture expects in a relationship. More importantly, its written in both english and Thai, so buy it for your girl to avoid her constantly getting pissed off at you for 'no reason at all' =P
Quick and Easy Thai Cuisine: Lemon Grass Cookbook
This book is recommended by Khun Wit, the chef of Learn Thai Culture.com. Whenever I want to try out new recipes I just despise cookbooks that do not include good pictures, or have ambiguous directions. What this book has is large full featured images of everything, with good recipes (both meaty and vegetarian), and the names written out in both Thai and English. Plus its super cheap!